Latest Battlepedia News
Dome Decennial: Last Sign Up Day
Posted by
Dave
on November 9, 2022, 2:03 pm NST
Today is the final day to sign up for Jellyneo's
Dome Decennial
event in the Battledome! The first challenge will begin tomorrow and will be posted over on the
Battlepedia's homepage
.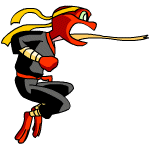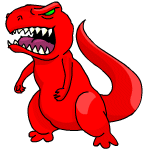 This event will have something for
every
battler, from the newborn pet all the way to the hardened veterans at the top of our Top Pets List. Rather than a traditional 2P league format tournament, this will primarily be a test of your 1P might—or your valiant efforts!
Craving the social aspect of a good old-fashioned 2P battle? You're in luck: in the spirit of spreading camaraderie around the Battledome, bonus points will be awarded to those who spar with their fellow Neopians, be it in a league format or not.
Participants will be able to win a cool new trophy for their jnAccount Trophy Cabinet. Are you tough enough to take down the Fearsome Five and earn the shiniest trophy of them all?
Sounds like fun, right? Signups are open until tonight (November 9th) at 9:00 PM NST.
---
Want to verify your registration?
Then check out our list of participating jnAccounts. We're updating with new entries from the sign up form throughout the day, so if you just signed up today, check back in an hour or so!
There are 8 comments below. Add yours!
---
I am ready to give it my all!
For Fun!
For HONOR!!!
FOR GLORY!!!!!!!!!!
barbb79
, November 9, 2022 3:50 PM NST
Arrre yooou readddy to rrrumble??
My body is ready
xfer
, November 9, 2022 9:34 PM NST
I just fear that if I try to 2 player battles, really experienced battlers will melt all newbies, stealing the fun.... but who knows?
xid
, November 9, 2022 9:50 PM NST
Oof! I wanted to participate, but I've been so busy and tired I forgot to sign up. I missed the deadline for less than an hour.
Well, good luck to all participants, hope you have lots of fun!
I missed the deadline too! I'm so sorry! Could you please make an exception for us?
Add Your Comment
Want to add your thoughts? You just need to log into your jnAccount!