Latest Battlepedia News
Dome Decennial: Day 7!
Posted by
macosten
on November 16, 2022, 11:13 am NST
Greetings, combatants! It's time to bring the brouhaha, cause some chaos, and deliver some damage unto today's
Dome Decennial
challengers! The first member of the Fearsome Five has finally made an appearance - are you mighty enough to put down this terrific threat?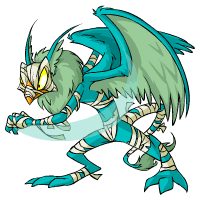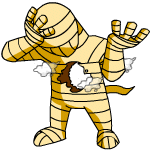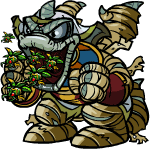 There's not a moment to lose—head on over to the Dome Decennial Challenges page to find out more about your challengers!
---
We have added a new page to the event hub: you can now check on your daily scores on the
Scores Page
!
Please check on your scores when you get a chance! If there's something wrong with the scores we've recorded, or you don't see your jnAccount username, please
tell us about it
as soon as possible so we can fix the problem.
---
IMPORTANT:
It has come to our attention that the Battledome Record page only shows your latest 500 battles.
Please ensure that all of your Dome Decennial Battles are within your last 500 battles for at least a full day after a day's challenge ends or we will not be able to see your scores!
There are 6 comments below. Add yours!
---
Scheduled this to go up at 12 AM… except I actually put PM instead of AM without realizing. Oops.
Welp, here's where we separate the men from the boys as the saying goes. I can beat the Qasalan Mummy on easy, but not a ghost of a chance on medium.
sacanth
, November 16, 2022 2:50 PM NST
Is he (the QM) really still available as a challenger.. keep refreshing or nah?
Todays Spoils:
* 2 giant spools of bandage, one with an old scent and the other mixed with blue feathers... and a tiny piece of bandage woven in a Qasala style.

Scores:
* Mummy at 167.
* Eyrieki at 150.
* Qasalan Mummy 650.

Yeah, Qasalan Mummy on Strong let alone Mighty is impossible for any of my Neopets to beat. As soon as it uses Lens Flare or Warlock's Wrath its game over. I'm not going to spend all night banging my head against a wall.
lasergu
, November 16, 2022 10:26 PM NST
If could beat Qasalan Mummy on Strong if I was able to get 16 hits in a row without it healing
Not exactly probable.
to sliced_ramen and those other talented few who got more than 650 battling the Qasalan Mummy - BRAVO [
] and BRAVA!! [
]
Add Your Comment
Want to add your thoughts? You just need to log into your jnAccount!