Prepare for trouble with this new battledome item from the Advent Calendar!
Posted by
SirCabbage
on December 31, 2017, 12:33 am NST
Today only is another new battledome item. While we haven't really seen much in the way of Advent Calendar battledome items this year, it is always good to see them squeeze one last one in.
Be sure to collect one today from the
Advent Calendar
before they are gone! Also be sure to check out
our guide
for a list of the other prizes which have been released this year!
Nothing better to ring in the new year than a new battledome weapon, am I right?
Getting this new weapon may just be your crowning ACHIEVEMENT.
Posted by
SirCabbage
on December 29, 2017, 11:56 am NST
I am sorry, I am so very sorry. But in all seriousness the achievements for the previous wave of combat has been released and along with them a rather shiny looking sword.
Initial tests reveal nothing too out of the ordinary like the no-trade items of this plot, but there may be more info to come. Remember to check out
our guide
for more information about the plot.
Too much cheer, not enough ... battling?
Posted by
SirCabbage
on December 27, 2017, 4:07 am NST
Over the past couple of days (during christmas, so, happy holidays you guys), TNT briefly released two new battledome items. The first and most prominent is the incredibly powerful and "likely to be nerfed" Winged Palm Blade. An item which is now thankfully no-trade, but some are still selling for large sums on the trading post. It is gone for now, but will return when the plot steps do most likely.



The second was an item which flew under our collective radars- the "Bottled Holiday Cheer", an item which was released through advent a few days ago. Normally we would have posted telling people to collect this item, but unfortunately it was missed. We here at the In-depth Battlepedia and Jellyneo as a whole are sorry about that.



The item appears to be a very simple once-per battle 15HP healer. We hope that everyone will continue to enjoy this holiday season and that we will see even more items

Ongoing Battledome Glitch
Posted by
Herdy
on December 26, 2017, 12:59 pm NST
You may have noticed yesterday a glitch has spread across the Battledome effecting prizes - this has continued on to today.
While prizes and Neopoints are displayed as being awarded after a battle, they are not actually added to your account - this also means it is currently possible to 'win' more than 15 daily prizes (though you don't actually get any). This glitch is not effecting battledome records, so you can still gain battledome points and complete the battledome related achievements of the plot.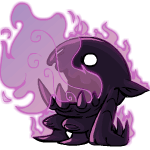 Note: We have reports of this glitch not affecting the special Coffer drops from the Wraiths, and the drops of Wraith Fangs for those who managed to unlock the new challenger before the steps were removed.
New Plot Steps (Glitched)
Posted by
Herdy
on December 24, 2017, 5:10 am NST
For a few hours this morning, new plot steps were live -
however
they were likely glitched to some degree and were removed. It is unclear when they will be made live again.
The steps were another round of the Murmurs, involving another attempt at the Faeries Chest, a new battledome challenger dropping Wraith Fangs, and 4 new potions to make. No new locations to use the potions at were made live, nor were any achievements added.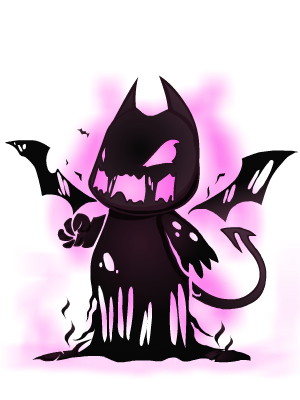 For the time being we would advise against investing in the new weapon from the Faeries Chest -
Winged Palm Blade
, since all other weapons from the Chest have been no trade and it is likely a glitch that this one is not.
Equally, the new Wraith challenger only appears to be dropping Wraith Fangs if you are not at your 15 item limit for the battledome already (similar to the coffers), so you may want to hold off on doing your daily battles just in case the steps return later on.