Interesting new statement from the Editorial!
Posted by
SirCabbage
on January 27, 2018, 2:51 am NST
There was a very interesting new statement I though that I should underline from the editorial this week in response to a user asking what they are working on. Scrappy's response was very relevant to us at Battlepedia.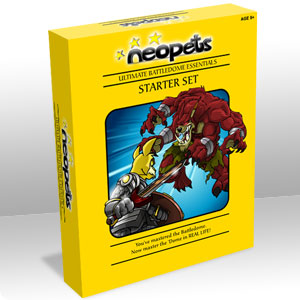 So, I'm glad that you brought this up! We were going over Battledome in particular and looking at certain possibilities to add/fix when we decided, why not just get your opinions on it??
To do this, sometime early next we are going to release some sort of a survey so you guys can vote on your top priorities and we can move froward from there! We want to get you guys more involved and this seems like a good way to do it!!
While I would not dream of telling you what to say to Jumpstart during this survey... I will tell you what I would like to say. First and foremost the main priority in my view should be reintroduction of HP increase. HP increase is the main reason why plots/prize shops worked, it is the main driver behind guild, fansite and user 1P tournaments. Yes, bugfixes such as the repair of stealing items should be high up too... But without HP increase there is very little motivation for users to compare their highscores with others.
How about you guys? What would you like to see TJST focus on? New status effects (D.O.T, Sleep, Cripple, Armour Break etc)? New opponents? What do you think would happen if they decided to, say, add a new icon type? Are you the sort of person who just wants them to fix the glitches and nothing else?
In other battledome news- the plot continues, this time with another free battledome weapon. This one is... interesting to say the least.
When versing the plot opponent it clearly takes on the stats of another more powerful weapon. In some ways this is a good idea, it helps players without a good set keep up with the opponents more- on the other hand a lot of these weapons have almost been TOO good. I also find it strange that this weapon is actively tradeable...
Wraith Plot - New Steps!
Posted by
Herdy
on January 18, 2018, 5:59 am NST
New steps are now active for the Wraith Resurgence! Murmur #4 is now live. This uses the 4th Kaia note on the left of the HQ page. The Faeries Chest now has 12 locks, and will unlock the 4th BD challenger - the Hulking Wraith, which drops the Wraith Blood needed for the new potions.
There only appears to be one fog location per potion currently. Potion VII will cure TDMBGPOP, Potion VIII Coltzan's Shrine, Potion IX the Tombola, and Potion X will heal the Fruit Machine.
---
This morning it appears TNT have implemented their fix for the cap on wraith ingredient drops in the Battledome discussed in the
editorial
. Caps have now been increased on all challengers, it appears by an extra 18 per ingredient -- making a total of 53 available drops per ingredient.
New fog locations are currently also live across Neopia, and new achievements are available, so it appears the 4th murmur will be made live shortly.
Prepare for trouble with this new battledome item from the Advent Calendar!
Posted by
SirCabbage
on December 31, 2017, 12:33 am NST
Today only is another new battledome item. While we haven't really seen much in the way of Advent Calendar battledome items this year, it is always good to see them squeeze one last one in.
Be sure to collect one today from the
Advent Calendar
before they are gone! Also be sure to check out
our guide
for a list of the other prizes which have been released this year!
Nothing better to ring in the new year than a new battledome weapon, am I right?
Getting this new weapon may just be your crowning ACHIEVEMENT.
Posted by
SirCabbage
on December 29, 2017, 11:56 am NST
I am sorry, I am so very sorry. But in all seriousness the achievements for the previous wave of combat has been released and along with them a rather shiny looking sword.
Initial tests reveal nothing too out of the ordinary like the no-trade items of this plot, but there may be more info to come. Remember to check out
our guide
for more information about the plot.
Too much cheer, not enough ... battling?
Posted by
SirCabbage
on December 27, 2017, 4:07 am NST
Over the past couple of days (during christmas, so, happy holidays you guys), TNT briefly released two new battledome items. The first and most prominent is the incredibly powerful and "likely to be nerfed" Winged Palm Blade. An item which is now thankfully no-trade, but some are still selling for large sums on the trading post. It is gone for now, but will return when the plot steps do most likely.



The second was an item which flew under our collective radars- the "Bottled Holiday Cheer", an item which was released through advent a few days ago. Normally we would have posted telling people to collect this item, but unfortunately it was missed. We here at the In-depth Battlepedia and Jellyneo as a whole are sorry about that.



The item appears to be a very simple once-per battle 15HP healer. We hope that everyone will continue to enjoy this holiday season and that we will see even more items