First new battledome item from Daily Dare
Posted by
SirCabbage
on March 23, 2017, 12:31 am NST
During this, the first double dare of the
Daily Dare
event, a brand new battledome item has been released to the world. The "Cursed Elixir of Neovia" is today's Chadley prize for getting 980 points in "Bruno's Backwoods Breakaway".
The game isn't too hard and it shouldn't be too difficult to earn the required points. Good luck gamers, click
here
for a link to the daily dare.

Two new totally unrelated battledome items
Posted by
SirCabbage
on March 10, 2017, 2:01 pm NST
TJST has once again released more battledome items, hopefully signaling their continued quest to revive the site.





While I am happy to see the return of regular weapons, without hp increase the battledome still feels like a daily more than an actual element on the site. Either way, let us hope that these weapons are balanced and not game-breaking as we have previously seen.


Daily Faerie Quest Event Returns!
Posted by
Dave
on February 27, 2017, 10:39 am NST
The Faerie Quest event is back! You can get a free daily
Faerie Quest
from now through March 16th.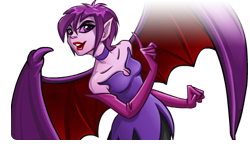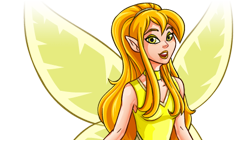 View our Faerie Quest Event guide! »
Notice a missing daily prize from our event guide? Please send in a
Bug Report
with the missing information!
Event FAQ
How long does the event last?
The event begins on February 27 and will end on March 16th. After the event is over, regular faerie quests will resume via Random Events, so keep an eye out for those fluttering wings!


If I cancel a quest, is there a penalty?
Nope. However, you won't be able to accept another quest until tomorrow if you abort today's quest.


Do I have to complete a quest every day?
Nope. You're given the option of completing a quest every day, but you don't have to.


Do I have to complete a quest in order to receive a prize?
You receive a gift each day just by visiting the page. No questing needed! That's how nice the Faerie Queen is. ;) However, the faeries will also reward you for completing their quests, so you might consider helping out.


Is there a prize for visiting the Faerie Quest Headquarters every day?
Yes, if you visit the Quest Headquarters every day, regardless of whether or not you complete any quests, Queen Fyora will grant you a special gift at the end of the event.


How many Faerie Quests can I receive in one day?
Every day during the event, when you visit the Faerie Quest page, you can receive a random Faerie Quest. You can choose to complete or abandon this quest. Upon completing or abandoning the quest for that day, you will be given the option to complete a Delina quest. You can choose to complete or abandon this quest as well. If you have a Faerie Quest Fortune Cookie, you can also receive that quest. So, for each day, you can receive up to three Faerie Quests during the event.


Can I participate in the event on my side account(s)?
Since the faerie quest event -- where you receive a "free" faerie quest every day -- gives out extra daily prizes, it is treated like any other event or daily and you may only participate on your main account. (Normal random faerie quests are allowed on sides, just not during this event.)

TJST surpasses itself with new battledome item
Posted by
SirCabbage
on February 9, 2017, 3:20 am NST
So for the past few days we have seen multiple items activated before release- including one rather questionable weapon. Now besides just activating an item before announcing it- they are doing it before even uploading the image for the item. Yes, please welcome the brand new "Dual Batons of Katsuo"



Hopefully this weapon will have an image shortly and this newspost will lose all relevance, but either way keep watching this space for more information.

Brand new Christmas battledome weapon... In February?
Posted by
SirCabbage
on February 7, 2017, 10:43 pm NST
In the continued trend of items being activated before being announced another weapon has surfaced before being posted on news. This time the item is the R97 Candy Cane Prison Shank. Given Jumpstart's most recent battledome releases this could be either a very good or terrible item.