Ongoing Battledome Glitch
Posted by
Herdy
on December 26, 2017, 12:59 pm NST
You may have noticed yesterday a glitch has spread across the Battledome effecting prizes - this has continued on to today.
While prizes and Neopoints are displayed as being awarded after a battle, they are not actually added to your account - this also means it is currently possible to 'win' more than 15 daily prizes (though you don't actually get any). This glitch is not effecting battledome records, so you can still gain battledome points and complete the battledome related achievements of the plot.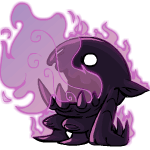 Note: We have reports of this glitch not affecting the special Coffer drops from the Wraiths, and the drops of Wraith Fangs for those who managed to unlock the new challenger before the steps were removed.
Yet NC Mall is never glitched
inkpot
, 12/26/2017, 3:45 pm NST
the nc mall never glitches? clearly you don't spend enough time around the ncc to know, because it does. regardless, the nc mall glitching has nothing to do with a new site event glitching and vice versa. i don't know why whenever something goes wrong on the site nc is brought into the conversation.
And since JS is on vacation this probably won't be fixed until January 1st. *sigh*
I would imagine it'll be fixed sooner - it looks like someone tried to fix the broken wraith drops and accidentally reversed it so everything but them broke. Which means, at least, there's someone working on it.
px
, 12/26/2017, 4:08 pm NST
I'm confused? the drops appear in my inventory?

however, I found the cloaked figure but no new battledome challenger?
The cloaked figure doesn't lead to the BD challenger, we have to do the Mystic Murmurs again for that.
If you battle the first two Wraiths and are awarded the Mysterious Cyan Coffer, those will show up in your inventory although regular prizes won't.
I'm hoping the glitches get fixed soon so the fabulous plot guide on here can be updated to include new steps
Thank you JN for continuing to be awesome!!
hprox
, 12/26/2017, 11:49 pm NST
Regular prizes from battling the Wraiths are in my inventory in addition to the coffers, though I still couldn't win anything from other battledome opponents. I'm getting coffers, wraith fur/claw, and regular stuff like codestones and gross food.
hprox
, 12/27/2017, 12:00 am NST
Addendum: this is only true so long as I was getting a coffer in that win, apparently, because now I'm not getting anything anymore.
Eh? The new challenger disappeared when they took the glithced steps down. At least I don't have it anymore. Unless other wraiths drop fangs as well?
*affecting not effecting
The battledome glitch was already fixedor do we still have to wait more?
I think we have to wait more. I tried to play today and even though it's a new day I didn't receive anything so far. I mean I got what I was supposed to get yesterday before the normal caps and today I've gotten nothing. I did 4 rounds and checked my inventory and nothing.
Forgot to say that I didn't battle against the wraiths so I think those are the only ones you can actually get anything from right now.
The Wraith in the image looks like us.
Wraith: *metaphorical soul leaves body* AAAHHHH!!!! WAITING IS TORTURE!!!!
@ducky: They took it down a while after they removed the other steps. Maybe to stop people farming fangs?
My Premium account is about to finish and I can't play for my nerkmids!
*affecting not effecting - yeah, sorry Herdy, it appears twice in the post. Might want to fix that.
~~~

I'm sort of glad I'm leaving every new step for at least 24 hours to see if it turns out to be glitched or not.

It's just the worst time they could be trying to run an event like this, when they have even fewer staff around than usual due to holidays.
@melodyrose came in to say that
For the record, I doubt they intended to run the plot over the Holidays. Scrappy said herself a while ago that it would wrap up in a few weeks and the original NC ending date was the 10th. I'm not surprised they don't have a plan to make major updates over the Holidays, even old TNT wasn't around this time to fix glitches.
lunas
, 12/28/2017, 12:17 pm NST
I wish they would do something about this glitch, and then about the plot itself. It's been exhausting visiting multiple times a day trying to see if anything new is available. And having nothing happen for weeks at a time. There's no fun in the plot this way! Why didn't they end it when it was supposed to end?
I'm getting rewards from the Deathball Wraith today, both neopoint increases and actual item drops in my inventory.
There are 22 comments above. Why not post yours?