Latest Battlepedia News
JN Server Update
Posted by
Dave
on November 1, 2020, 11:21 am NST
All done! This maintenance has concluded.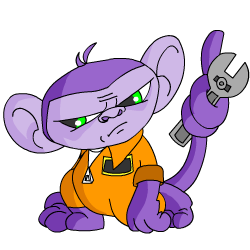 Hello all! This is just a quick notice to let you know about some possible upcoming Jellyneo downtime. Our host will be pushing an upgrade to our server this
Tuesday, November 3rd
. At some point between 6:00 PM and 10:00 PM NST, all of Jellyneo's departments may be offline for up to 20 minutes. If you catch us during that window—no fear, we should be back up and running soon after!
Altador Cup Records Service
Unfortunately, this upgrade will affect our
Altador Cup Records service
for jnAccounts. On the morning of November 3rd, we will be taking this service offline to do some necessary code updates. All of your records and image data will still be there (and any images you've posted on your lookups, petpages, etc. will continue working), you just won't be able to make any changes until after the service comes back online.
However, since the Altador Cup isn't expected to return until next summer, we will likely be spending the rest of our year working on other projects that have a little more priority (like Wardrobe upgrades, Flash preservation projects, and more). If you wish to keep access to your Altador Cup Records images, please copy down the shareable URLs to your stat images ASAP—those URLs will continue to work!
All other services and departments will be back up and functioning after the upgrade!
There are 4 comments below. Add yours!
---
@Dave new trudy's surprise rotation has rolled out. Got a new food item from trudy's surprise.
Brancle Burrito:
http://www.neopets.com/iteminfo.phtml?obj_id=2394810895
Nvm that, just checked, it's already there WHOOPS! Sorry about that filler.
@ masterdeals - I would love a food item from Trudy. I have like, 47 Flotsam Beachballs
See?
You've Won!!
Come back tomorrow and win more prizes!
6500 Neopoints
Summerfun Flotsam Beach Ball
Add Your Comment
Want to add your thoughts? You just need to log into your jnAccount!