Exclusive look at new battledome item "BALL" - You'll want to see our cutting edge report
Posted by
SirCabbage
on April 30, 2018, 1:07 am NST
Now, straight out of this years "
'Daily Dare'
" we bring you this live, breaking and all-round important report. Thanks in part to AAA and the support of the very secretive bowling ball union (It isn't a very good one as you can imagine) we have been granted the chance to talk and even use a new battledome item, "Bowling Ball of Lost Cities"- or as he prefers to be called "Ball". Our reporters are truly on a roll with this one, they got around to giving us a smashing report.
Early reports have shown this weapon to be right up many user's alleys- "Ball" responds by simply stating "It's just the way I roll". Will this ball be downgraded? Ball doesn't seem too concerned, stating that he has battledome icons to spare. But we will have to wait and see as to if "Ball" strikes out.
This new ball can be yours by obtaining 1200 points in "Lost City Lanes"- it is not a time limited prize, but you should pick it up before it ends up in the gutter.
Piles of potions and a new plot step weapon.
Posted by
SirCabbage
on March 19, 2018, 1:32 pm NST
Over the past few weeks people have slowly been identifying new potions which may be equipped in the battledome.






Most of them we are still not sure on, but here they are.

More importantly the plot has released the Sword of Malum for general use. It will most likely need to be retested, but initial tests suggest that it is basically the same, but with the darkness turned into physical. When Malum uses the sword of Malum it still does the old stats.



The other item is a ring used by Kaia which for now is only a 1-player item.




Yes, the WHEATGRASS JUICE is a Battledome item.
Posted by
SirCabbage
on February 13, 2018, 12:29 pm NST
In what seems like perhaps the most surprising thing to happen in recent times for the battledome... The Wheatgrass Juice is a battledome item.




It isn't particularly good- nor is it particularly exciting. But it sure is surprising!
A mess of new weapons in the Hidden Tower and beyond
Posted by
SirCabbage
on February 5, 2018, 11:12 am NST
The Hidden Tower has reopened in a rather triumphant way, with two new weapons. One of these weapons is fairly par for the course- but one seems like prime fodder for a downgrade.

The two weapons are the weaker 15 million np 'Gemmed Sword of Light'



and the crazy 'Focus of Imminent Destruction'



At this point as with anything TJST does, if backlash is too heavy than likely they will downgrade these items. At this point it likely is a gamble as to if you should buy. Maybe since these items cost users so much they might find a different solution- it will be up to you to decide if you buy them.

Beyond that, as you would have seen through the plot posting there has been another weapon released during the plot. The 'blazing embers' are still exhibiting the same "likely will be downgraded" stats of the other free weapons.




Interestingly you may have also nothing the forth weapon added recently- the 'Sword of Malum'. In a rather awesome turn of events TJST has released the first one-player only battledome item for an opponent in a very long time... (though I am almost positive it will likely become a plot prize later)



I do wonder what all this could mean for the battledome. On the one hand TNT clearly has a renewed interest in the battledome for the first time since long before the changeover... on the other hand it is clear they have no idea what they are doing when it comes to power balance.

TJST has overseen some of the biggest crashes in battledome history. The impact of the massive wave of unpunished and unremoved dupe super attack peas driving their prices to laughable levels.... Their continued insistence in keeping charity corner going despite it being terrible for the economy when not tightly controlled leading to the Wand of the Dark Faerie dropping far below a reasonable price point... I am torn, on the one hand I love that the battledome is back on the agenda, on the other I do have to worry about the impact all this uncertainty will have to the community.

Interesting new statement from the Editorial!
Posted by
SirCabbage
on January 27, 2018, 2:51 am NST
There was a very interesting new statement I though that I should underline from the editorial this week in response to a user asking what they are working on. Scrappy's response was very relevant to us at Battlepedia.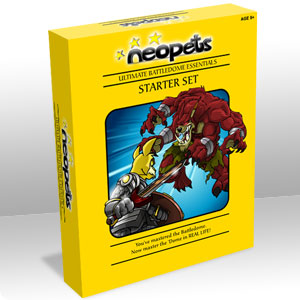 So, I'm glad that you brought this up! We were going over Battledome in particular and looking at certain possibilities to add/fix when we decided, why not just get your opinions on it??
To do this, sometime early next we are going to release some sort of a survey so you guys can vote on your top priorities and we can move froward from there! We want to get you guys more involved and this seems like a good way to do it!!
While I would not dream of telling you what to say to Jumpstart during this survey... I will tell you what I would like to say. First and foremost the main priority in my view should be reintroduction of HP increase. HP increase is the main reason why plots/prize shops worked, it is the main driver behind guild, fansite and user 1P tournaments. Yes, bugfixes such as the repair of stealing items should be high up too... But without HP increase there is very little motivation for users to compare their highscores with others.
How about you guys? What would you like to see TJST focus on? New status effects (D.O.T, Sleep, Cripple, Armour Break etc)? New opponents? What do you think would happen if they decided to, say, add a new icon type? Are you the sort of person who just wants them to fix the glitches and nothing else?
In other battledome news- the plot continues, this time with another free battledome weapon. This one is... interesting to say the least.
When versing the plot opponent it clearly takes on the stats of another more powerful weapon. In some ways this is a good idea, it helps players without a good set keep up with the opponents more- on the other hand a lot of these weapons have almost been TOO good. I also find it strange that this weapon is actively tradeable...