L54 Tournament I: Spring Cleaning
Posted by
macosten
on February 13, 2019, 4:06 pm NST
I'm pleased to announce our very first event this year, and our first League 54 event:
Spring Cleaning!
Argh! I hope I'm getting paid for this cameo!
If you've ever thought about getting involved in 2-player battling, now is as good of a time as any to get started! It's possible to train a Neopet up to the L54 limits by the time the Spring Cleaning event begins.
Signups will be open from now until the 17th of March. Will you be the king of clean, or will you get swept away?
The Source of the Cobwebs: Revealed!
Posted by
macosten
on February 5, 2019, 7:52 am NST
I think we found out where all the cobwebs from my previous post were coming from! After no new weapons for all of January, Trudy's Surprise has finally granted us a new weapon:



Looks like Trudy's biggest surprise today is that this brand-new weapon is absolutely terrible. Sadly, being so weak, I think this thing will be gathering more cobwebs in your SDB than it will ever shoot at an opponent in the Battledome.
Announcing iDB's L54 Homepage!
Posted by
macosten
on February 4, 2019, 1:51 pm NST
After five years, I'm pleased to announce that we have updated our events section and have created a brand-new
League 54 Homepage
, which is now live! If you've ever wondered about 2-Player battling and weren't sure where to start, you're in luck: League 54 is not only popular, but it's rather easy to train for and it isn't very expensive to get started with. Our homepage has the
rules
, some
frequently asked questions
, and a list of some of the
weapons
you might encounter, and it will be updated with more information and content in the near future.
In particular, I'd keep my eyes out for an event announcement within the next week or so…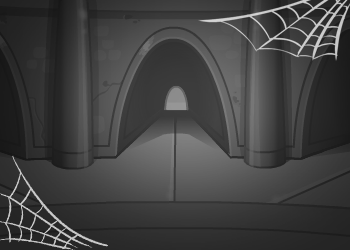 Don't mind me, just dusting off some old cobwebs...
I hope you're hungry for another Battledome item!
Posted by
macosten
on December 28, 2018, 1:25 pm NST
Believe it or not, the Dinner Table Cutlery is actually a weapon, not just for show! I know you must be dying for a good weapon from this year's Advent Calendar, but sadly, you'll be going hungry tonight:
In the war between food and cutlery for supremacy in the Battledome, it looks like food still reigns supreme. Sorry, fans of Kelpbeards Trident.
If you still want this disappointing dinnerware duo, head on over to the
Advent Calendar
today. Don't forget to check out
our guide
for this year's list of Advent Calendar prizes!
First new battledome item added to the Advent Calendar!
Posted by
SirCabbage
on December 13, 2018, 12:17 am NST
In a world where an item called a "Big Bad Club" is considered a family friendly toy- you would be forgiven for assuming that TNT had forgotten all about the battledome for the Advent Calendar this year. Thankfully, you would be mistaken; with TNT releasing a fierce new battledome weapon in the form of the- *reading script, slight pause before very skeptical reading* "Spinning Snow Mound". Time will tell if this weapon is any good, but either way it is always good to have a new weapon.
This item is available free today from the
Advent Calendar!
Be sure to check out
our guide
for a listing of items released already this year.