Battledome Plot Begins - New Weapons Abound!
Posted by
SirCabbage
on November 17, 2017, 8:44 pm NST
The new plot
'The Wraith Resurgence'
has begun. While we are yet to know if this plot will be a good one, it has already started off by awarding users with rather powerful battledome items.
Both are achievement rewards which can easily be earned. The first is a potent anti-wraith air weapon, while the second one seems so powerful it should be prime for a downgrade.
A new Wraith has been spotted in the
'Rattling Cauldron'
! You can unlock it by completing the first plot step. Before heading into battle, check out the
Snapjaw Wraith's Challenger Page
here on iDB to see what you are up against.
Snapjaw Wraith:
SNNNNNNNNNNAP!
It does appear that there is no HP increase, which is a disappointment for us all I am sure, but keep following us for further information.

Plot Update
Posted by
Dave
on November 13, 2017, 3:33 pm NST
This quote has appeared in today's news update:
The winds are truly changing because Fyora is finally ready for you. So don't wait, train up now because the armies are gathering and a time for action is sooner than you think...


Looks like it's time to get those codestones and dubloons ready! It looks like we'll be having a battle event soon enough.
Is your pet ready? Let us know in the comments below who you think we'll be facing in the Battledome--just wraiths, or will others show up?

Happy Halloween!
Posted by
Dave
on October 30, 2017, 8:40 pm NST
From all of us at Jellyneo...
Costume Contest Winners!
The winners of this year's
Costume Contest
are now live! Congratulations goes to
starryyurble
for their Gelert
Imagineh
dressed as a
Constellation
! Make sure to check out all of the winners below (along with the prizes awarded to all those who entered and voted!)
View All Winners »
Site Theme Alert!
On October 31st at 11:59pm NST (only 60 seconds!), refreshing anywhere on the Neopets site will get you the elusive
Halloween site theme
. This is the only time of year you can obtain it, so don't forget to stay up!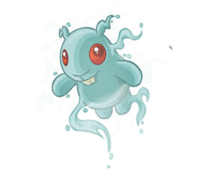 Haunted Hijinks Reminder
Don't forget, you have until the end of October 31st to claim your
Haunted Hijinks
prizes. Make sure you grab them if you've activated any mallets.

Trick-or-Treating Reminder
Don't forget to go
trick-or-treating
around Neopia. You'll have the opportunity to pick up some free goodie bags until 11:59pm NST on 10/31.



Visit Count Von Roo
To celebrate,
Count Von Roo is awake
all day long today and allowing Neopets to play Deadly Dice with him. If you'd like to gamble for a few levels, go for a visit!



Last, but not least...
The JN Staff are once again getting into the spirit and dressing up! Check out our
staff listing
and see everyone decked out in their costumes of choice. :)

New Mysterious Symol Hole Weapon
Posted by
Max
on October 28, 2017, 10:28 am NST
The
Mysterious Symol Hole
has begun awarding a new item, the Shiny Symol Brooch! Despite it's appearance, it's labelled as a battledome item. The Symol Hole has a reputation for releasing weak weapons, perhaps this will break that trend.
Check out our
Symol Hole Guide
to learn more about the Symol Hole and see what other prizes you can get. Good Luck!

Two surprising additions to the healing springs!
Posted by
SirCabbage
on July 28, 2017, 12:01 am NST
In a move which I am fairly confident few ever saw coming, TJST has just released two new Healing Potions to the
Healing Springs.



Healing Potion XX | Healing Potion XXI
The "Healing Potion XX" and "Healing Potion XXI" and heal 175 and 200 hp respectively. Being R97, likely these will be a solid but small profit across the board due to the fuss over
Charity Corner.
Now as if this news-post didn't already have enough links for you to click, please do remember to check out either our
Healing Springs
guide, or Battlepedia's
'out-of-battle'
page for a repeat of this information.