Now Seeking: Battlepedia Raters - Sharpen your swords!
Posted by
Max
on June 5, 2017, 9:15 am NST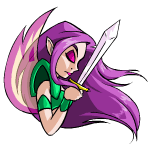 We are currently looking to add volunteers to our Battlepedia rater staff. We are searching for applicants with a wide range of knowledge; whether you battle in specific leagues, focus on specific builds, or are a battledome veteran. We want a wide range of different perspectives to make our ratings relevant to everyone.
If you think you have what it takes to be a rater, please check out our:
Application Information »

Last Chance: Altador Cup Prize Shop Closing
Posted by
Dave
on May 11, 2017, 2:37 pm NST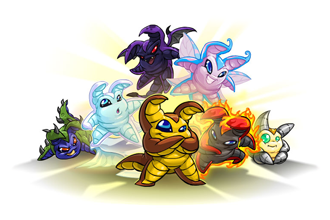 As a reminder, you have until Friday, May 12th (
tomorrow!
) to redeem your points for
Altador Cup XI prizes
and
Staff Tournament prizes
.
After May 12th, the prize shop will be closed in preparation of this year's Altador Cup! You will lose any unredeemed points and you won't be able to claim those prizes.
If you're looking for suggestions on what to redeem, we recommend checking out the
Yooyu Knuckle Duster
(a relatively
good weapon
for a low cost) and the
Altador Cup XI Commemorative Stamp
(a stamp, which is probably enough said).


See All Prizes »

Very traditional looking blade released for the Battledome!
Posted by
SirCabbage
on April 28, 2017, 8:12 pm NST
In what seems like the second in a series of generic weapons, TJST has released another new battledome item. Not really much to say on this one at this time, but it is always good to see more battledome items.




6 out of 7 optometrists HATE this new weapon
Posted by
SirCabbage
on April 21, 2017, 3:09 pm NST
Another new battledome item has surfaced overnight. This time we are introducing the 'Trishulatops'. Initial reports suggest it is nothing special, but I certainly wouldn't be poking it in my eye.





Final Game of the cup offers another new Battledome item!
Posted by
SirCabbage
on April 9, 2017, 12:19 am NST
Here we go once more, another
Daily Dare
battledome item. The "Revenge Shield" is today's Chadley prize for playing "AAA's Revenge". The score is obtainable, but honestly I can't bring myself to make a comment on it lest I insult its very existence and programming. So for now I will just say, pick it up today because tomorrow the event is due to end and you won't be able to earn it.
Click
here
for a link to the daily dare. Also remember this is your last day to get the following battledome items...
Bubble Wands, Whirling Mopper, Seeking Arrow or Cursed Elixir of Neovia. You can see the stats of these items below, but most of the good item prizes were "daily" prizes. Let's hope for something good in the final prizes tomorrow.