Latest Battlepedia News
Happy Thanksgiving!
Posted by
Dave
on November 26, 2020, 7:28 am NST
If you're in the USA, all of us at Jellyneo hope that you have a happy, healthy, and safe Thanksgiving!
New Rare Item Code Weapons: Revealed!
Posted by
macosten
on November 23, 2020, 6:14 pm NST
With the newest round of Neopets merchandise making the rounds on Earth, there's a new round of Rare Item Code prizes making the rounds on Neopia. Among them are a new generation of Rare Item Code weapons! See for yourself:




JN Server Update
Posted by
Dave
on November 1, 2020, 11:21 am NST
All done! This maintenance has concluded.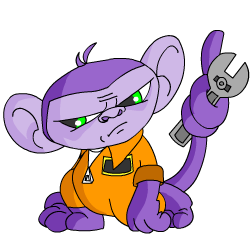 Hello all! This is just a quick notice to let you know about some possible upcoming Jellyneo downtime. Our host will be pushing an upgrade to our server this
Tuesday, November 3rd
. At some point between 6:00 PM and 10:00 PM NST, all of Jellyneo's departments may be offline for up to 20 minutes. If you catch us during that window—no fear, we should be back up and running soon after!
Altador Cup Records Service
Unfortunately, this upgrade will affect our
Altador Cup Records service
for jnAccounts. On the morning of November 3rd, we will be taking this service offline to do some necessary code updates. All of your records and image data will still be there (and any images you've posted on your lookups, petpages, etc. will continue working), you just won't be able to make any changes until after the service comes back online.
However, since the Altador Cup isn't expected to return until next summer, we will likely be spending the rest of our year working on other projects that have a little more priority (like Wardrobe upgrades, Flash preservation projects, and more). If you wish to keep access to your Altador Cup Records images, please copy down the shareable URLs to your stat images ASAP—those URLs will continue to work!
All other services and departments will be back up and functioning after the upgrade!
Announcing L54: Fall Together!
Posted by
macosten
on October 7, 2020, 9:24 am NST
Autumn has arrived, and that means it's time for another L54 event (and our first-ever L54 tag team event):
Fall Together!
If you've ever thought about getting involved in 2-player battling, now is as good of a time as any to get started! Feel free to check out our
L54 Homepage
or head on over to the
Battledome Chat
on the Neoboards to get acquainted with the rules (and maybe get a few practice battles in).
Signups will be open from now until the 28th of October. Will you climb to the top of the leaf pile, or will you fall-ter under the pressure?
macOS Safari 14 Rolls Out
Posted by
Dave
on September 17, 2020, 9:21 am NST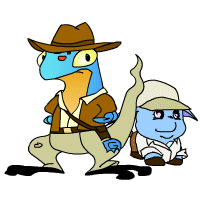 Just a quick warning for any of those who use the Safari web browser on macOS devices: Safari 14 is beginning to roll out as a system update. This new version of Safari completely removes support for Adobe Flash, meaning any Flash features on Neopets.com (or any other website!) will no longer function at all in Safari.
To continue using Flash features, such as world maps, games, or the customisation system, you will need to switch to another browser. (We recommend Firefox for its recent memory/speed enhancements and commitment to privacy.)
This only applies to macOS devices. iOS and iPadOS devices have never officially supported Flash.
For more information on the end of Flash, and how you can still re-enable Flash in other browsers, see our: